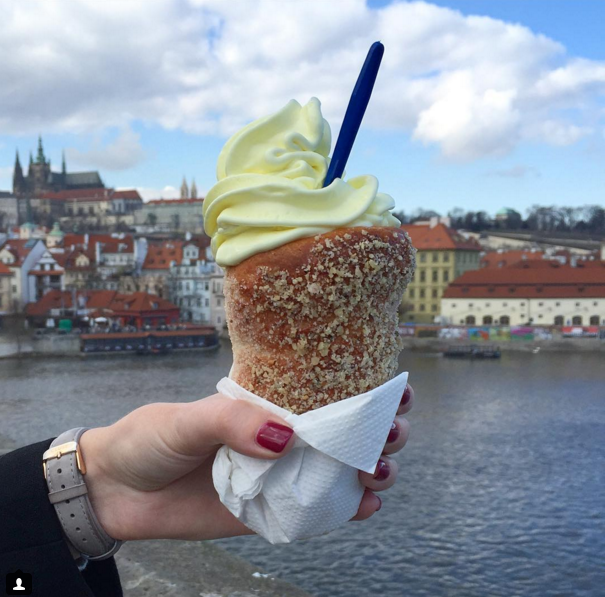 Having visited Prague last year, I can tell you the ice cream is good and super cheap (just like ALL food in the Czech Republic). I just wish I had stumbled across this last year…
An ice cream shop in the Czech Republic is now selling ice cream in DONUT CONES.  Apparently it's been around for a while, but the Internet just discovered it.
And it's actually a modern take on a traditional Slovakian dessert called a trdelník.  (Pronounced truh-DEL-nick.)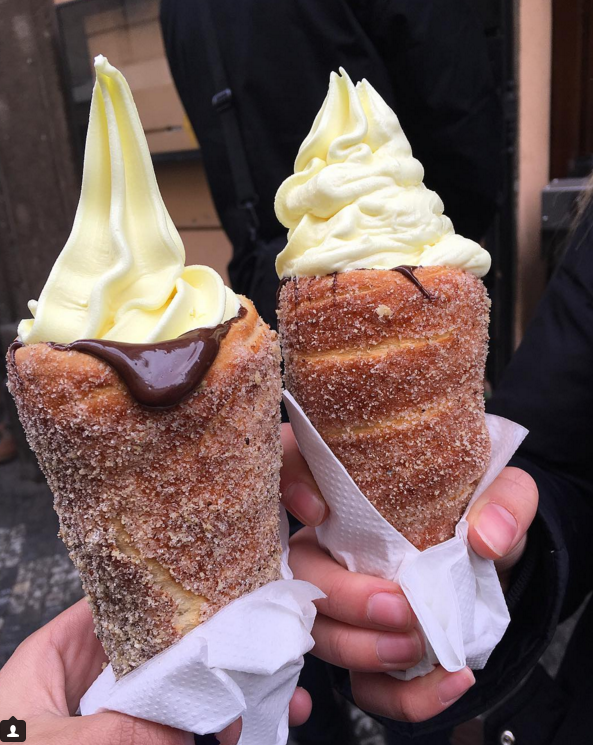 Basically it's a funnel of fried dough, with sugar and crushed walnuts sprinkled on the outside.  Then they line the inside with chocolate syrup, and dump a bunch of soft serve ice cream in.
At this point you can only get it at a coffee-and-ice-cream place in Prague.  But hopefully it's just a matter of time before we Americanize it and make it ours.
(Mashable)